Dining-out Koh Samui style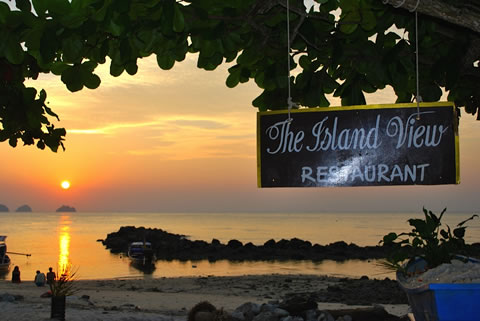 The Headland is located along the Baan Taling Ngam beach, on the unspoilt and most natural western coast of Koh Samui
There are days when you will want to simply enjoy the luxury, comfort and privacy of your villa with in-room dining, or home delivery ordered by our staff.
For the days when you feel like venturing out, there are many dining options which are just a stroll away.
Within a few minutes
The Headland is located between the Intercontinental and a local village with easy walking distance access to several restaurants (all within less than 10 minutes walk). Highly recommended are:
Fine dining at the Intercontinental: Our well-known neighbor hotel offers several fine restaurants, including the Flame right on the beach and Amber in the upstairs balcony area, as one could expect of a highly sought-after five-star hotel
Fusion Thai food with superb views of the Five Islands at the Island View: Elaborate Thai food with a twist in a unique atmosphere with candles, starched white table clothes, good music, great staff and some of the most stunning sunsets you'll ever see. If you're lucky you might even see some locals set up fire-lanterns
Traditional Thai restaurants on the beach at Am Samui resort: nothing beats a simple good meal with your feet in the sand... and there are a few other options on the other side of the beach (e.g. Ananas or Bamboo Beachy)... all also ideal for home delivery
French cooking at The Cuisine: In the local village next to the Headland Estate you will be able to enjoy French cuisine cooked by Jerome
Highly recommended at sunset are sundowners at the The Intercontinental's Air-Bar, which not only proposes amazing cocktails (try the Chocolate Martini) but also offers breathtaking views from one of the highest vantage points on the Baan Taling Ngam coast and is blessed with some of the best sunsets on the island.
Further afield
Only a 20-30 minute drive away are many fine dining restaurants located between Lamai and Chaweng. (Car/motorbike rentals or taxis can be arranged by Villa Staff), with a few closer options.
World-famous Nikki Beach is only a 5-minutes drive away for sundowners or its famed Sunday brunch
Other popular options include the Sunday Brunch at Beach Republic, a 20-minute drive away, or a sunset dinner at The Cliff
Retro Café on Lipa Noi, 15 minutes north
For more options, consult the various brochures available in the Villa or ask for recommendations from the Villa Manager.