Samui sits off the east coast of the mainland in the tranquil waters of the Gulf of Thailand. It's the country's third largest island (25km long by 21km wide) and despite catering to all the needs of the modern traveller, Samui has maintained its island feel and is famed for its relaxed village charm and laid-back atmosphere.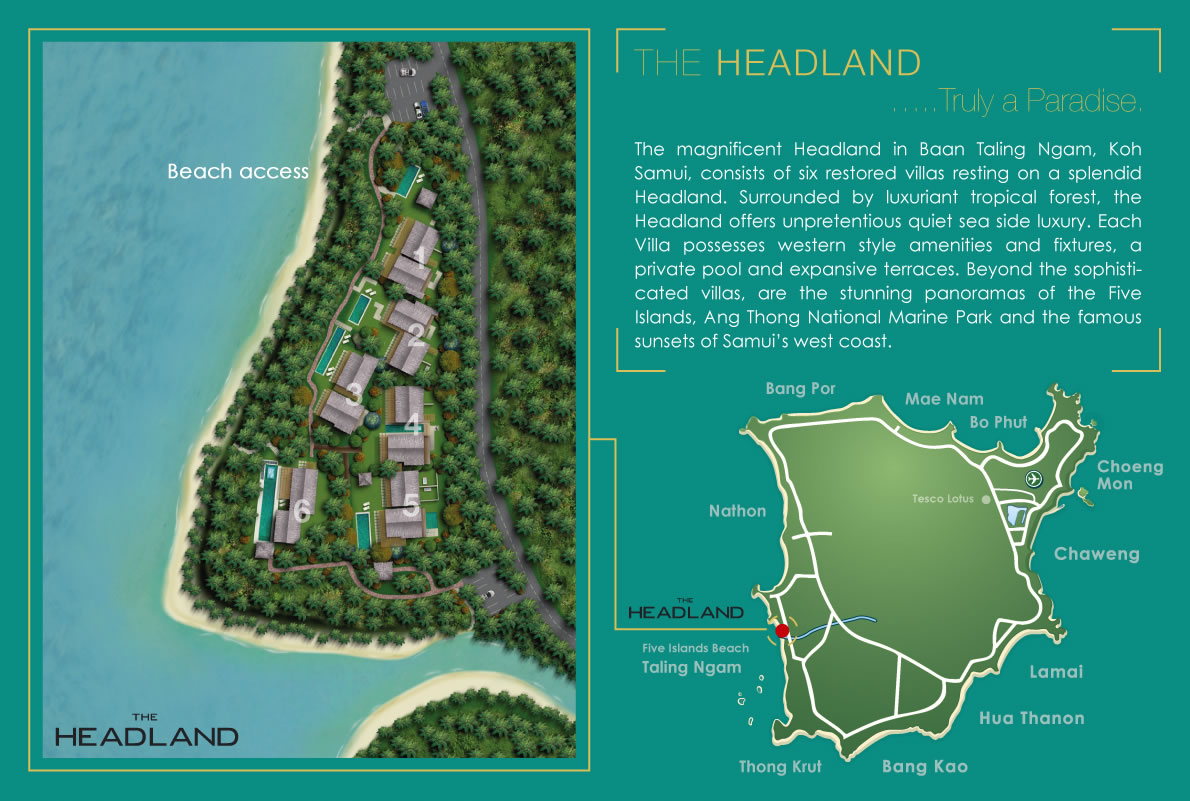 Climate
Thailand has three distinct seasons: dry, hot and wet. Thailand has a large geographical spread from North to South and has many variations from the mountains around Chiang Mai to the tropical islands of the Andaman Sea and the Gulf of Thailand. Koh Samui weather is therefore different than other areas of Thailand.
Dry Season
Typically mid December through March when the weather is usually sunny and 30°C/85°F.
Hot Season
This season starts in April and lasts until mid to late September. The tropical sun is typically brighter and hotter during this period.
Wet Season
Koh Samui is a tropical island and you can expect some rain at anytime in any month. However, the wet season is October through to mid December, though it is still warm and there are generally many sunny days.
For forecasts and general climate history, a good source is Accuweather.
Flying to Koh Samui
Bangkok Airways is the main operator into Samui Airport (IATA code USM / ICAO code VTSM), but many international airlines fly to our island paradise including Air Berlin, Silk Air, Etihad, Qatar Airways, Eva Air,British Airways, Malaysia Airlines, Qantas, Finnair, KLM, Air France, Cathay Pacific, Aeroflot and Singapore airlines.
The airport, opened in 1989, is a fine architectural example in itself with its open-air style. Located approximately 2km north of the main city of Chaweng the airport is near the Big Buddha Pier where ferries operate Ko Pha Ngan.
Flight information
Track real-time flight arrival and departure information to Samui Airport using FlightRadar24