Taling Ngam beach in Koh Samui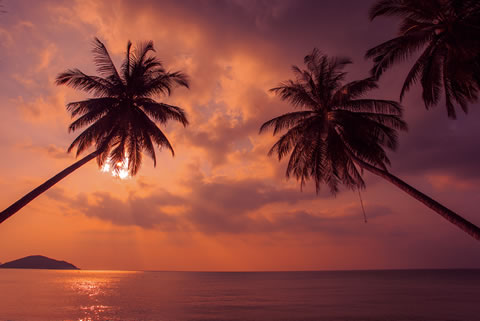 In front of the Headland Koh Samui on Samui's unspoilt western coast is the Taling Ngam beach. Taling Ngam beach is known for its extraordinary sunsets and enchanting views across to the "five islands". As one of the more remote places on the island it has an unspoilt naturalness that is so treasured in the busy world we all inhabit.
A tropical jungle that stands tall over the creamy coloured sand beaches of Taling Ngam surrounds Taling Ngam bay. Up to 10 beach side restaurants along the beach serve Thai and international cuisine, and each offers the chance to dine on the beach or inside. There is something magical about having your meal or cocktail on the beach side as the sun is setting on the horizon and with the silhouette of the five islands and Ang Thong national marine park adding to the view.
Lipa Noi beach on the Samui West Coast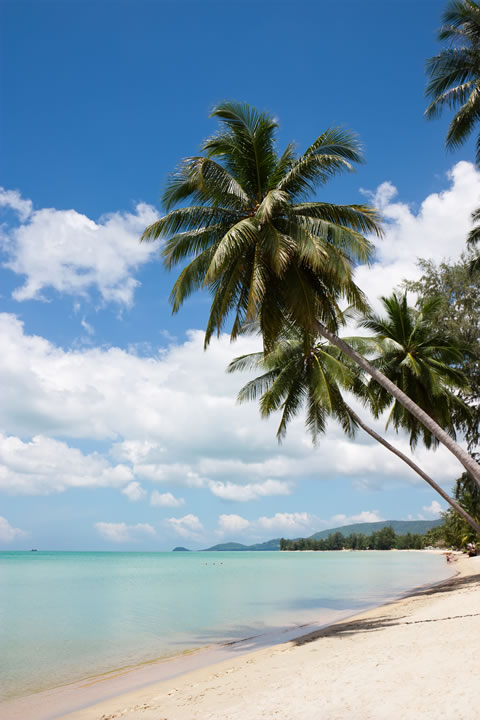 Lipa Noi beach is on the unspoilt west coast of Koh Samui - about 10 minutes North of the Headland. The beach has fine white sand and there is very little rock or coral in the water which makes it a great beach for children. The water is also very shallow for up to 100 meters out, and it is a less populated, more serene beach than the busier east coast of Samui.
Lipa Noi Beach mostly a residential area which means there are less people and without the party mood found at some parts of the island. Lipa Noi beach tends to attract a slightly older visitor demographic which adds to the family friendly atmosphere.
There are a number of local Thai restaurants providing evening entertainment such as Thai dancing and acrobatics. A popular place to eat located midway along Lipa Noi Beach is Big John Seafood which is part of the Lipa Lovely Resort. They serve Thai as well as seafood and the restaurant is located right on the edge of the sand.